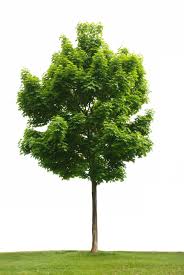 NOTICE: CRHOA Tree Replacement (Posted: 02/10/2021)
======================================

NOTICE: Use of HOA common area notice (Posted: July 2, 2019)
Now that summer is finally here and we are all thinking about outdoor activities, just a reminder that the HOA does not endorse any business promotions/gatherings using the common areas of the community. The common areas, including the children's play lot on Amber, are available for HOA events and homeowners only and not for hosting business events.

======================================



NOTICE: Crystal Ridge Entrance Monument (Posted: Updated 02/10/2021)
Please see the attached letter (Crystal Ridge Entrance Monument) to homeowners summarizing pending changes to the entrance monument at Crystal Ridge Drive and Shaw Rd, letter to the Board from Davis Wright Tremaine and a schematic drawing of the intersection. These changes result from the recent widening of Shaw Rd and resulting safety and lane opening issues as well as pending changes to the intersection. The Board will discuss this and vote on certain items related to these issues at the December 4th Board meeting.

Update 01 (05/14/2020)

Puyallup City Planned Schedule - CIP project at Shaw Rd and 23 rd Ave SW (i.e. widening north bound right turn lane off Shaw Road onto Crystal Ridge Drive)

.

- If all goes well, opening bids on May 14th, take the project to the next available council meeting for approval and start construction once all paperwork is in place. Possible mid-July 2020 to start construction.


Update 02 (05/14/2020) Crystal Ridge Drive Entrance Monument Replacement - Tentatively scheduled for fall of 2020 dependent on city schedule for widening Shaw Road right turn lane.

Update 03 (02/10/2021) - Shaw Road & CRD intersection reconstruction completed by city. Monument design & build still in process by the CRHOA Monument Committee.

======================================

1) Speed Limit is 25 mph in Crystal Ridge


2) HOA Dues notices are sent out annually and payments are due by January 31st. Late fees and liens will be applied for all delinquent dues. Board will also pursue collections and foreclosure for past dues.

3) Modification Requests for your home and property MUST be approved prior to starting the project as stated in the CCR's. Use our Modification Request form to submit your requests to the Board. See CCR Mod Requests.

4) RV's, boats & trailers must parked and stored per the CCR's. Vehicles such as boats, trailers, trucks, campers, and recreational vehicles cannot be parked on the street or in your driveway more than 24 hours unless you have specific approval from the Board. Please review the CCR's, Article IX, Section 1: "...No storage of goods, vehicles, boats, trailers, trucks, campers, recreational vehicles, or other equipment or device shall be permitted in open view from any Lot or right-of-way. (Vehicles, boats, trailers, trucks, campers, and recreational vehicles shall be referred to as "Vehicles.") This provision shall exclude temporary (less than 24 hours) parking of Vehicles on the designated driveway areas adjacent to garages on the Lots...".

5) Garbage cans, recycling containers and yard waste bins must be stored out of site during the week except for day of pick up. Then they must be returned to your homes after pick up. Home and lot maintenance need to bein accordance with the CCR's.

6) Homes and yards need to comply with the CCR's. This means home and lawn maintenance needs to be compliant. Homeowner plants and hedges should not encroach or completely overgrow our sidewalks. They must be trimmed back to the sidewalk edge. If not cared for, this may be done by the association at the homeowner's expense.

7) Watering their planter strips and trees in front of your property is the responsibility of each owner and tenant minder: Please take care of this obligation to help in our recovery and maintaining the planter strips. The Estates have installed sprinkler systems. The Classics do not and need to water on their own. CCR wording:


ARTICLE I. Section 5, is further amended to include the 7.5-foot wide landscape planter strip with street trees in the street right-of-way within all areas of Crystal Ridge, including those outside of "The Estates at Crystal Ridge," on both sides of all streets, as a common maintenance area to be maintained by the Homeowners Association. However, the regular watering of the planter strips outside of "The Estates" referenced in this subsection to maintain a green, park-like appearance shall remain the responsibility of each individual property owner fronting on said planter strips as further set forth in the Covenants, Conditions and Restrictions, unless and until such time as a centralized irrigation system is installed by the Homeowners Association.